<< Back
Grandfathered Clients
Posted on 25th June 2019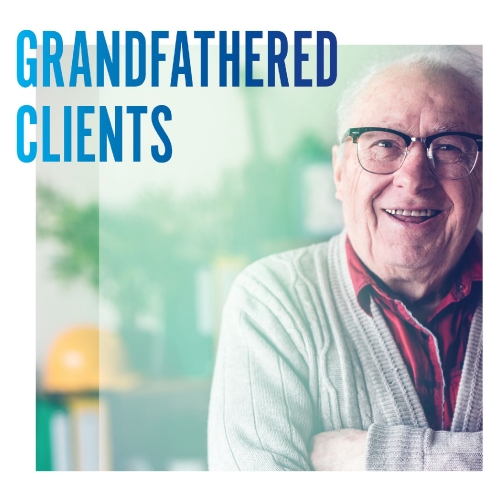 Grandfathered Clients
Having now received the data collection tool for Grandfathered Clients, we have been able to look at the process and provide the following advice to you our Members.
Below you will find a Client Advice Letter and Consent Form that you may wish to use to collect this information in written format to fulfil our obligations under the Department's and CHSP Guidelines.  If you have the ability, you may like to pre populate this form for the clients with information we currently hold.
Click here for Client Advice Letter and Consent Form 
Instructions on creating your Grandfathered Client List
Create a complete list of all current clients, i.e. those who have received services in the past twelve (12) months.
Remove from this list client who are receiving services under all funding arrangements other than CHSP.  That is, remove clients who sit under NDIS, HCP, QCC/QCSS or who pay full price.
Compare this list to the clients in your My Aged Care Portal under the Accepted Services Pending and Services in Place tabs found in Service Referrals and remove those who are listed in My Aged Care.  (For those clients listed under Accepted Services Pending, it may be an opportunity to update their Service Information)
This is now your list of Grandfathered Clients.
Next Step
Send out Consent form to these clients.
Complete the Data Collection Tool with these clients details if consent has been given.
Upload of completed Data Collection Tool  must be undertaken by a MAC administrator between the 22 July to 1 September 2019. The upload instructions have not as yet been made available to our knowledge, however we do know at this time you will be requested to enter the Service Information (being Start and Review dates for each client).
Clients who do not give consent
For those clients who do not give consent, their service will not be affected.  To read the advice given in regard to htis, click here.
Uploading of Data Collection Tool
Click here to view instructions on the upload of your completed Data Collection Tool and the steps required to be completed after it has been uploaded.
9th October 2019 Webinar
Topic:  Grandfathered Clients
Click here to view the webinar
Click here to view the presentation