QLD Gives Christmas Appeal
This year, from 27 November to 15 December, ABC Radio Brisbane is partnering with Queensland Meals on Wheels, to support Meals on Wheels Services across QLD, with their QLD Gives Christmas Appeal.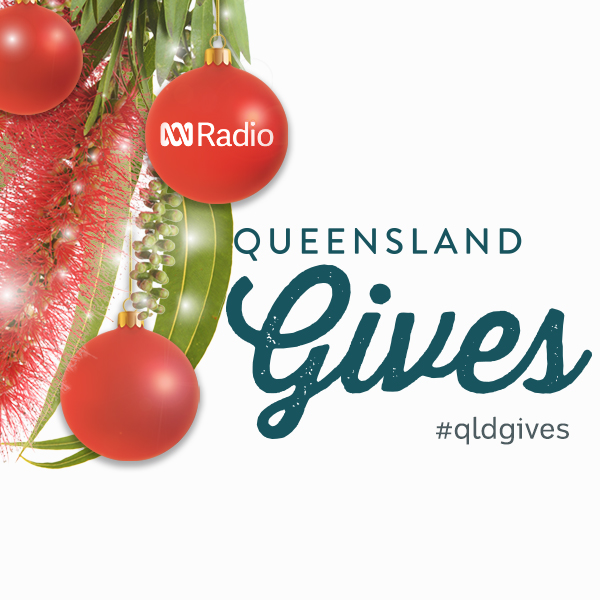 Did you know we have 15,000 volunteers delivering 2 million meals per year across Queensland to 10,000 Queenslanders?
Rather than purchase a gift and deliver it to the ABC, this year its super easy, you click here to donate one meal, a week of meals or however many meals you can afford. The cost per meal is $10.
Meals on Wheels is more than just a meal delivery service, our daily visit also provides the opportunity to monitor the health and well-being of each client we visit.
If you want to provide a "little something extra", you can make a Christmas Card and write a heartfelt message to one of the 10,000 Queenslanders who use this service regularly. In some cases, your card may be the only card they receive this Christmas. You can drop your cards off to the ABC or post them to the address below. Don't forget to write a message inside the card!
If you don't have any card making supplies at home, why not come into the ABC and make a card at our card making station which will be set up alongside the Christmas tree in the foyer. You can come on your own, bring the kids or grandkids or some friends. We'll supply everything you need. You just need your creativity and some time. No need to call ahead – just turn up and get crafty!
The Appeal will run from 27 November to 15 December 2018 and our goal is to provide 10,000 meals with 10,000 special Christmas cards.
Stay listening to ABC Radio Brisbane to hear about the great work QLD Meals on Wheels is doing, you'll be surprised at some of the wonderful stories.
Send cards to: Queensland Gives, ABC Radio Brisbane, GPO Box 9994, Brisbane Q 4001 or drop off at ABC Brisbane, 114 Grey Street, South Brisbane Q 4101